The Gay Celebrity Guide: 2.22
With all the rumors flying-- and the whispering among assistants is that there's some truth to many of them-- I thought I'd provide a helpful guide to keeping up with who's straight and who isn't. After all, you wouldn't want to compliment Ryan Seacrest on his outfit as a way of making conversation and end up with him humping your leg, would you? Not if you're straight you wouldn't [and I do think most gay guys would be pretty alarmed, too].
Anyway, here's your guide to the hidden queens of Hollywood:
Ryan Seacrest? Gay. Don't believe me? Allow me to quote an
interview snippet
: "I have always been a massive pop fan," he said. "That's not always the coolest thing for a guy to admit, and I definitely got teased for it. But I remember thinking Paula was hot. That's when I realized I liked girls." Do you like how he just throws in a sexuality reminder for us at the end there? Dude, seriously, who are you kidding? Has any straight man ever 'realized' he's straight? You might realize you like girls in the sense that you want to insert your erect member into them, but you don't realize you're a heterosexual. And besides, Paula Abdul has always been mannish, even in her Skat Cat days.
Tommy loves the manmeat-- especially this guy's:
If Tom Cruise is getting with Rob Thomas, well, I guess there really is a dearth of gay stars in Hollywood.
But Tom really should've gone for that other Dawson's Creek alum, James Van Der Beek. Apparently, James slept with Kevin Williamson for nearly two years just to get the part of Dawson. So apparently he's a much better lay than he is an actor.
Actually, Ryan Reynolds probably isn't, but he's marrying Alanis Morrisette, so he will be soon.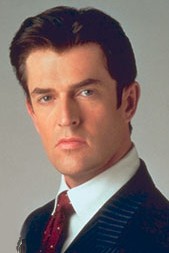 Rupert Everett. Duh. Only person on the list who is actually out, besides the lesbians.
Try as she might, I don't think Kirsten's gonna bring Jake Gyllenhaal back.
Hey Keira, I'm pretty sure Adrien's gay, darlin'. But if you're looking for a bedfellow and you can pry Bruckheimer off you, I'm available.
And this one's for the lesbians! It's Portia di Rossi and Ellen. And here you were worried I was gonna post a picture of Rosie O'Donnell.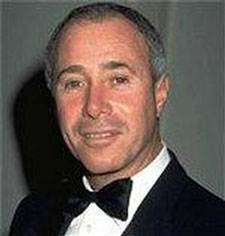 Now, David Geffen is out, but I feel compelled to issue this warning: If you have a meeting with David Geffen, try to look like sh*t so you don't have to come up with an excuse to avoid a trip to his homo-mansion. Not that there's anything wrong with a homo-mansion, just with having a straight guy there. Well, unless of course
you're in need of a career boost like Johnny Knoxville.
(scroll down to "The Briefing" for more- via Defamer)
*Please note: This list is for entertainment purposes only and is not meant to be taken seriously. Anyone who takes something an anonymous blogger says at face value should have their head and/or naivete level examined. This list was only meant to spark discussion. And, yes, since you're all so worried, Jake was just an under-educated guess.